It is located in the high of Calatañazor, dated on the year 1.765, rebuilt keeping all its original structure of oak and pine wood; they are typical of the area. The house has 7 wide and different bedrooms, with full bathroom and cone of them, with alcove like years ago was. All the furniture is old, has two social living rooms, one with pine kitchen and other with library, and a garden of 500 m2.

RESTAURANT "EL PALOMAR"

The building of "Dovecote" has been mainly conditioned by two factors: the experience and the knowledge of the builders teachers who built it, next to the materials which they had.
It dates on 1700 and it has been rebuilt with materials use in the building of "the dovecote": the limestone, pine or juniper wood for the cover, doors and interior hangers for the pigeons sit down there and the baked mud as Moorish tiles.
Inside of the dovecote there are nest, with the same material, its form is of a cube and with a reticulated disposal; the separation will be between 20 and 25 cm, with between 8 and 10 nets for m2. Beginning to build 60 cm from the floor.
The lintel is above the door and step inside voids are of wood, of juniper.
The masonry facade will revoke mortar of lime and sand, to protect the walls from rain and frost.
But is in the cover of this dovecote where it is the wealth of its shapes, the imagination for embellishing it, sending serenity and balance.

With the responsibility of rehabilitate and keep some so linked to the origins of this village like is this dovecote, because in this lordship of Calatañazor is the only one which keeps it. From half century the dovecote has been disappearing in all the villages of this region. The restaurant has a firewood oven from 1700, where the roast lambs are cooked, in "firewood oven" , it has grill and among its typical dishes offer beans, gazpacho, garling soup, pastoral crumbs, salad, asparagus, roast lamb, lamb chops grilled rib eye and grilled steak, grilled beef steak, roast loin, pot loin, crayfish, Navarre trout and grilled sirloin …
KIND:
Casa Rural
CAPACITY:
14
RENTAL:
Bedrooms
LOCATION:
Population
PETS:
no
DISABLED ACCESS: no
EQUIPMENT AND SERVICES
Indoor kit
Bathroom in the bedrooms, Heating, Fireplace, Cared decoration
Outdoor kit
Garden
Services in the area
| | | | |
| --- | --- | --- | --- |
| Spa | 25.0 km | Bus | 0.1 km |
| Cash machine | 12.0 km | Health Center | 25.0 km |
| Train station | 33.0 km | Chemist´s | 12.0 km |
| Petrol station | 3.0 km | Golf | 30.0 km |
| Equestrian sports | 30.0 km | Swimming pool | 120.0 km |
| Restaurant | 0.0 km | Supermarket | 0.1 km |
| Taxi | 12.0 km | | |
Lugar y alojamiento cargados de historia.
ACTIVITIES IN THE AREA
WHERE TO GO
Calatañazor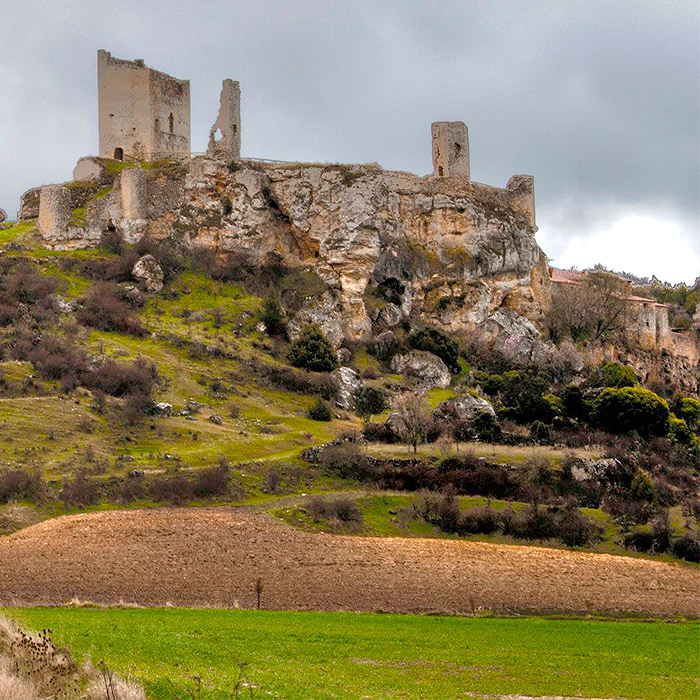 A Historical Artistic Group. Medieval town with its medieval flavor through its paving streets, typical houses, castle tower and city walls. So it has been stage in several films, excelling Chimes at ...
Monumento Natural La Fuentona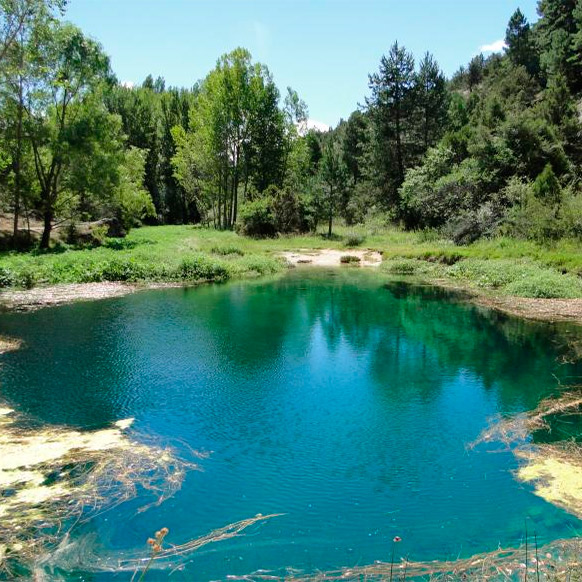 At the end of the Gorge of Abión is it's the birth of La Fuentona guarded by vultures and other raptors, surrounded by a pine and some juniper and oak. It is Natural Monument and you cannot have a bat...
Cañón del Río Lobos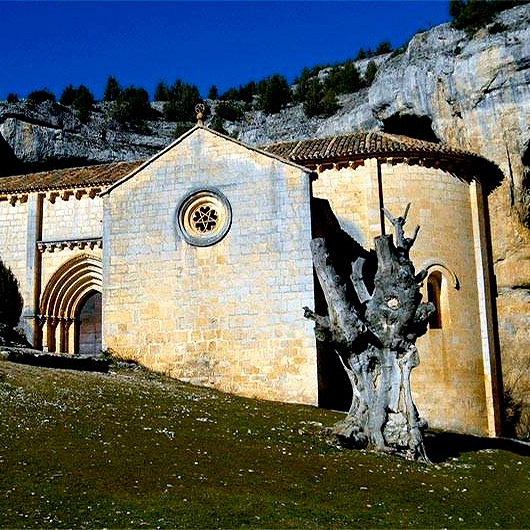 Axis of Natural Park of the River Lobos where the vultures are the kings of the air. La Casa del Parque in Ucero, and location of the Templar church of San Bartolo and Cueva Grande are charismatic. Th...
UPCOMING EVENTS
Fiestas Virgen de Brezales
En Espejón, del 23 al 27 de junio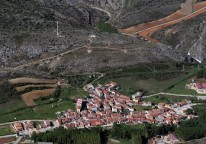 Los vecinos de Espejón viven a partir del jueves sus fiestas grandes del año, en honor de la Virgen de Brezales. Son las primeras camisetas de peña que salen a la calle, las primeras verbenas y la pri...
Sanjuanes sorianos
En Soria, del 28 de junio al 3 de julio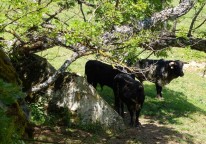 Fiestas principales de la ciudad que comienzan con el Pregón, siguen con Jueves la Casa, Viernes de Toros, Sábado Agés, Domingo de Calderas y concluyen con el Lunes de Bailas, o mejor dicho, en la mad...
Santa María Magdalena
En San Leonardo de Yagüe, del 22 al 25 de julio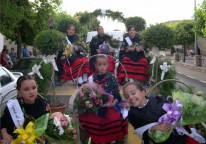 El 25 de julio, día de Santiago, es costumbre finalizar las fiestas con la tradicional caldereta, un guiso que tiene como base la carne de vacuno y que se reparte colectivamente entre los vecinos y nu...
ENVIRONMENT´S INFORMATION
Calatañazor
Fundamental village in the Route of Almanzor which is equidistant between Soria and Burgo de Osma and very close to the Natural Reserve "Sabina of Calatañazor" and the Natural Monument "La Fuentona". It is the Historical Artistic Complex. It has a medieval style in the paving streets, traditional houses, medieval wall, remains of the castle and Romanesque parish, have attracted to different cinema directors, specially to Orson Welles who filmed here scenes of "Campanadas a Medianoche". It is said that in the Valley of the Blood which you can see in a panoramic view from the castle, Almanzor was defeated by the Catholic Kings in the 1002. The parking is before the entrance of the village, next to the Romanesque hermitage with curious corbels in the apse and, further, hundreds of meters away there are the ruins of the other Romanesque hermitage, dedicated to San Juan Bautista.
Tours
Natural Park Canyon River Lobos. Black Lake. The "Fuentona".
Activities
Hiking, Photography, mycological routes